---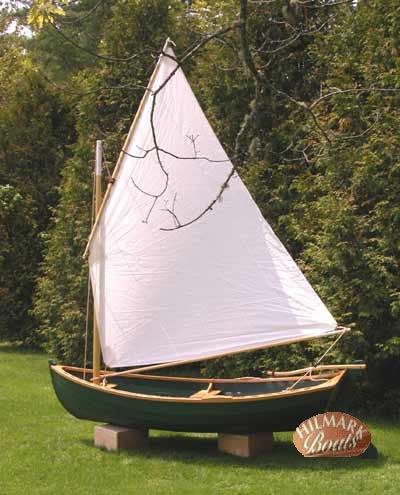 Rhodes Wherry
Her look is that of a classic old-time rowboat, but she's a lot more than that...this one is complete with a sail rig, and can handle an outboard with ease... and she makes a superb yacht tender.
This is a glued lap version of the Rhodes Wherry...she's even painted wherry green like the original that is now berthed at the Schoolhouse Museum in Lincolnville Beach, Maine. That's about a mile from where she was built by Stimp Rhodes over the winter of 1898-99.
These lines and construction details were taken from an original wherry built by Stimp Rhodes 107 years ago.
The original boat is lapstrake cedar planking over sawn frames with other natural crooks for knees, but she can be built using laminated or even steamed members and a variety of planking methods-glued lap construction would be an excellent choice.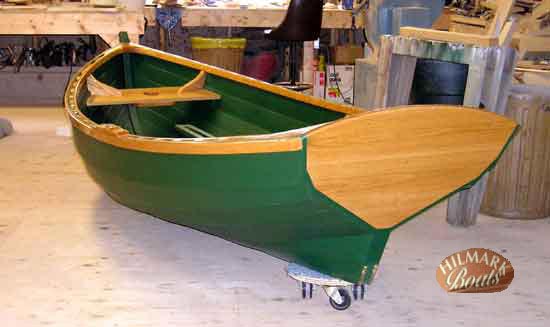 It is amazing how much of a load this little wherry can handle. In that respect she is much akin to Sunshine, and in fact carries an identical sprit rig. Knowing she began as a workboat attests to her capabilities despite her deceptively small size. The Rhodes Wherry is an exceptional tender and a lovely little boat.